Home Energy Rating System (HERS)
R.L. Baker Construction takes pride in building energy efficient homes to last a lifetime.  Each home built by R.L. Baker Construction gets a complete Home Energy Rating System (HERS) audit.  This energy audit insures our homes meet code compliance and our ridged standard for quality assurance. 
Our HERS scores are constantly lower than the state requirement.  These scores place our homes in the top 10% of energy efficient homes built in the Midwest.  Our scores allow R.L. Baker Construction to receive utility program rebates and tax credits.  These tax credits are then utilized in the process of building your home to this level of efficiency.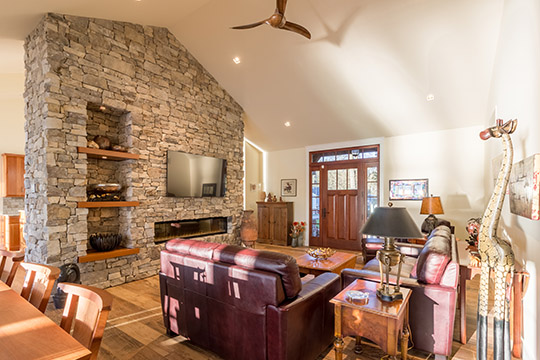 Industry Leading Efficiency
Exceptional insulating methods, high efficiency mechanical equipment such as furnaces, zoning, duct sealing, recovery ventilation devices and on demand water heaters create the ultimate comfort and climate control throughout your house.  Our Anderson A-Series or E-Series windows have one of the lowest air infiltration ratings in the industry which also help to contribute to our excellent HERS ratings.